Sigh, this made me laugh when I read it so I thought I'd share for those who haven't seen it.
According to
BBC
, a -42 year old - Turkish inmate being held in a German prison - up and vanished.
Not shocking news right? There have been people who escaped prison before - sure! But, it's the way in which this guy managed to do it, that's the real story. See, in this particular prison the inmates work at creating stationary for various shops within the local vicinity and this inmate decided why not just up and leave with said stationary? Sealing himself into a 150cm by 120cm cardboard box he arranged to have it shipped out (with the rest of the stationary) to be picked up by courier.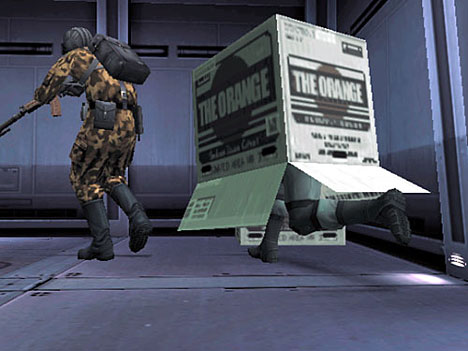 With no one any the wiser, the box containing the inmate was loaded up with the rest of the goods by the weekly courier and departed for it's destination. Evidence shows that once away from the prison the man simply cut his way out of the box and vehicle's tarp (which housed the shipment) and simply jumped off to freedom.
The driver noticed the tarp flapping in the wind some time later and called the prison to report what seemed to of happened. The authorities believe that the man had it planned with outside help - saying that he was probably picked up by accomplices shortly after ditching his cardboard box.
At the end of the day we all get a good laugh and the chief warden was quoted as saying "I was not surprised that an escape happened on my watch. For years I had been asking for more security guards from the government. But now they'll have to listen."
Wonder if he actually played any MGS?